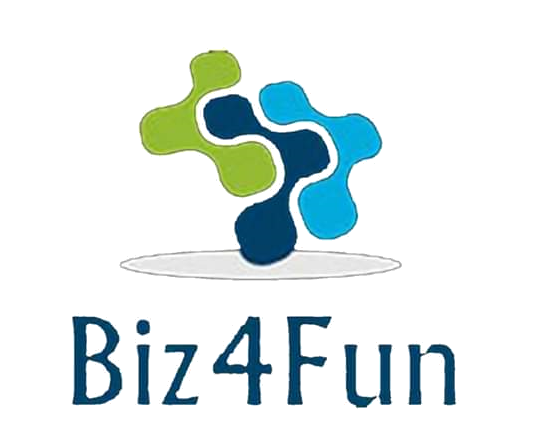 Biz4Fun - Let's have fun with the business start-up
(ERASMUS + 2018-1-SK01-KA202-046271)
Website: BIZ4FUN (http://www.biz4fun.eu/)
The main objective of Biz4Fun is to increase the competitiveness of young, mostly unexperienced people, on the job market in partners' countries. Young people usually have many various ideas, but it is very difficult to realize those projects due to lack of courage, funds or capacities... Biz4Fun project asnwers for these challenges by broadening the young people economic knowledge, shaping the basics of entrepreneurship, transferring the ability to consciously plan your own career path, reducing disproportions in the knowledge of financial tools, presents example of succeful start-ups etc.
Based on aim described above, following specific aims are set up:
1) To create and publish a guide on how to develop successful Biz4Fun "Course curriculum & Content".
2) To create and publish course content and an open educational resources (OER), guiding young practitioners on the topics and skills most needed to establish and manage a business company.
3) To develop a social game – one in which progress may be shared and compared with peers – that supports and links back to the OER to reinforce learning outcomes.
Target groups:
young people which have an interest in setting up and running their own business;
unemployed young people, who could gain useful skills to increase their employability or start businesses of their own;
already employed young people but looking for chances to increase their skills and entrepreneurship capabilities;
educational centers, career counselors and agencies, institutions and organizations involved in VET;
policy makers and umbrella organisations, which can provide help and resources for incubators, startups and spinoffs.
Partners:
SLOVAK UNIVERSITY OF AGRICULTURE IN NITRA
SLOVAK BUSINESS AGENCY
Edu Consulting, z.ú
Panepistimio Patron
Asociatia Centrul de Training European
European Grants International Academy S.R.L.
Akdeniz Naturel Yasam Dernegi