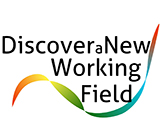 Discover a New Working Field – DISCOVER (LLP/LdV/PAR/2012/RO/065)
Leonardo da Vinci – Partnership
Website: Discover
The European Commission published a Renewable Energy Roadmap outlining a long-term strategy in January 2007. It called for a mandatory target of a 20% share of renewable energies in the EU's energy mix by 2020. The target was endorsed by EU leaders in March 2007.Starting from this point, we would like to focus on the cooperation between vocational education and training institutions and the world of work areas in the Europe and involve partners from both sides in order to discover new working fields and employment areas.The project addresses to the teachers, trainers, tutors working in the field of energy and in similar professionals in schools/institutes or in working life institutes and its goal is to have development for the following subjects:
- Searching for the sectors and the job areas related to renewable energy;
- Career guidance, counselling and searching employment opportunities in the sectors of renewable energy sources;
- Integration of skills needs of the labour market into VET;
- Encouraging the usages of the renewable energy sources;
- Environmental protection.
You can download the courses below:
Part 1 - Renewable Energies
Part 2 - Using Geothermal Energies